Welcome to Virginia's Historic Eastern Shore
From the Chesapeake Bay, to the Atlantic Ocean, to the area's many wide "creeks" and 18 barrier islands, there is water enough here for even the pickiest.
On the last stretch of the undeveloped shoreline between Ocean City and the Outer Banks, the future of waterfront living is taking shape.
Our day is more about following the tides than the traffic. Our longest meetings are the ones we have to watch the sunset. The last rural seaside community on the east coast is a very special place ...but it's not for everybody.
Here on the Eastern Shore, we're deliberately and selectively smaller...it's a quiet place like no other where uninhabited barrier islands protect us from the open Atlantic and the sound of crab boats backing up pass as traffic noise. Street lights? Not really, but four eagles lives next door to Phyllis and fish in her front yard every morning around 9:05.
Low taxes, great waterfront. From the Chesapeake Bay to the barrier islands of the Atlantic and the wide creeks in-between, Virginia's Eastern Shore is "one of the last great places". In fact, the Nature Conservancy has chosen 200 places worldwide "where the natural world still bears hope and promise for all of its inhabitants". We're proud to be one of them. And in 2011, AOL Travel named the town of Chincoteague, on the Atlantic and the largest town on the Eastern Shore with a population of just over 4,000, the #1 Beach Town in all of the United States. And Budget Travel named the town of Onancock as American's Coolest Small Town in the South. You can even take a tour of our wineries by kayak!
So take your time in going through our website, browsing the available properties, including waterfront homes and land for sale and then let us know how we can help find the home of your dreams. We'll be happy to show you any property you find anywhere on the Shore.
Life's easier here....care to join us?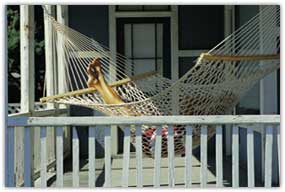 Dave Mitchell
757-710-8852
Coldwell Banker Harbour Realty
Licensed Realtors in Virginia
P.O. Box 616
Accomac, VA 23301